Augusta Cooperative Farm Bureau Inc., Certified A Safe Feed/Safe Food Facility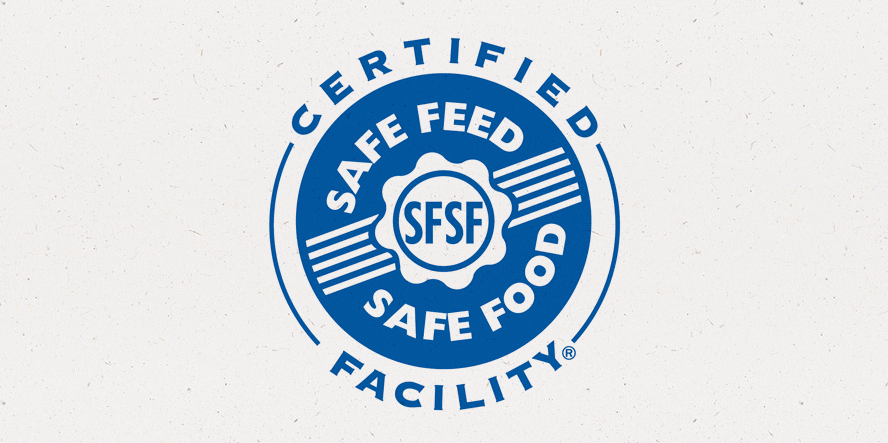 AUGUSTA COOPERATIVE FARM BUREAU, INC. (AUGUSTA CO-OP) of STAUNTON, VA, has been certified by the Safe Feed/Safe Food Certification Program administered by the American Feed Industry Association.
Becoming Safe Feed/Safe Food-certified means the facility demonstrates and ensures continuous improvement in delivering safe, wholesome livestock feed for the growth and care of animals. This is a one-of-a-kind, voluntary program that has resulted in the certification of more than 450 feed-related facilities across the country. Certified facilities go above and beyond federal requirements to ensure the highest standards in manufacturing and processing are followed each and every day.
Joel G. Newman, AFIA president and chief executive officer, said, "Augusta Cooperative Farm Bureau, Inc. should be commended for showing leadership in this important program. The employees have gone the extra mile to demonstrate a strong commitment to food safety and offer reasons to their customers and consumers for increased confidence in the products they provide. The companies participating in Safe Feed/Safe Food are making outstanding efforts."
AFIA's Safe Feed/Safe Food Certification Program is open to livestock feed and pet food  manufacturers, ingredient suppliers, integrated producers, meat processors, feed purchasers, livestock producers, renderers and others who want to validate a commitment to food safety through pro-active leadership. It signifies that qualifying companies have embraced the feed industry's role in creating feed-based safety programs; they are doing their part to reduce food safety risks; they are participating in an approved risk-management program; and they are aggressively practicing risk reduction.
Founded in 1929 and headquartered in the Shenandoah Valley, with five branch stores in Virginia (Staunton, Weyers Cave, Fairfield, Bedford & Scottsville), the Augusta Cooperative is a leading supplier of rural and agriculture lifestyle products. Their diversified platform is the foundation for a variety of items such as feed, seed, livestock equipment, fertilizer, hardware, pet food & pet supplies, animal health, lawn & garden, clothing and much more.  The Augusta Cooperative currently serves over 25 counties in Virginia and West Virginia. With over 200 feed products and customized rations, 600 tons of feed are produced per week.
AFIA, based in Arlington, Va., is the world's largest organization devoted exclusively to representing the business, legislative and regulatory interests of the U.S. animal feed industry and its suppliers. AFIA also is the recognized leader on international industry developments. Members include more than 575 domestic and international companies and state, regional and national associations. Member-companies are livestock feed and pet food manufacturers, integrators, pharmaceutical companies, ingredient suppliers, equipment manufacturers and companies which supply other products, services and supplies to feed manufacturers.